About the Department:
The Department of Mathematics started functioning since the inception of the degree course in 1978. At present there are one Associate Professor, two Assistant Professors and one State Aided College Teacher (SACT) in the department. The teachers have publications in international journals of repute. Combined publications have impact factor in the range 1 - 4, and citation above 500. Besides teaching the University stipulated curricula, the department organize special lecture by eminent Mathematicians, Remedial coaching classes, encourage students to participate in other academic events. Recently students of this department took part in the Inter College poster competition held at Ramakrishna Mission Vidyamandira, Belurmath. Information regarding higher education (from M.Sc to integrated Ph.D) in various reputed National institutes is regularly displayed at the department and simultaneously uploaded in the college website. Teachers use power point presentation and Graphical software for better visual presentations of the subject. Very recently students from this department actively participated in the Educational Exhibition held in the college with Physical models and interesting mathematical games and topics. The department started student seminar program for improving academic presentation skills.
During this Covid-19, pandemic period online classes are held regularly. Study materials are provided through college ERP portal (www.sccollegednk.in), Google classroom and Whatsapp groups (classwise) and live online classes are conducted through Google Meet. Lecture videos are also uploaded so that students can access it anytime. Students can communicate to any Teacher of the department for any difficulty in understanding the subject either through phone or through other medium as stated earlier. The department works in tandem, with mutual respect and fellow feeling, to generate an atmosphere conducive to higher learning.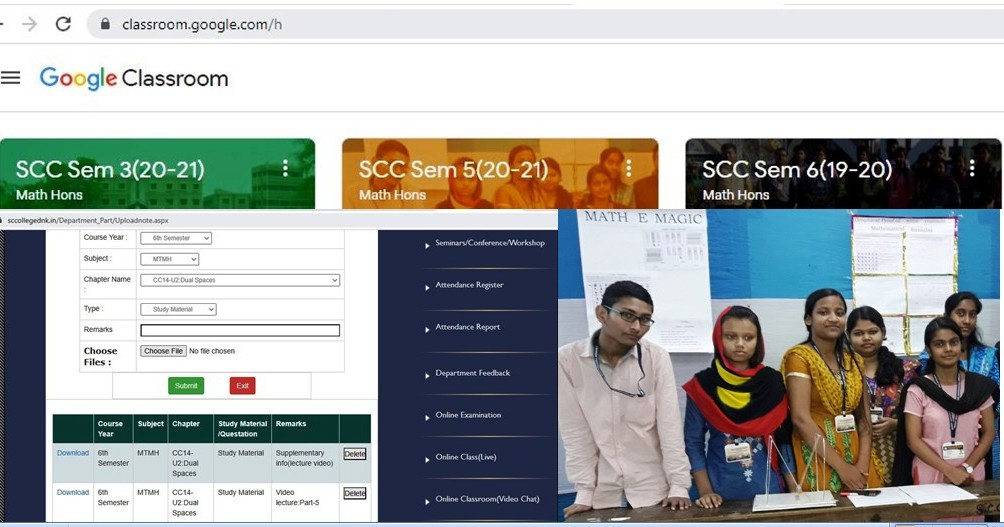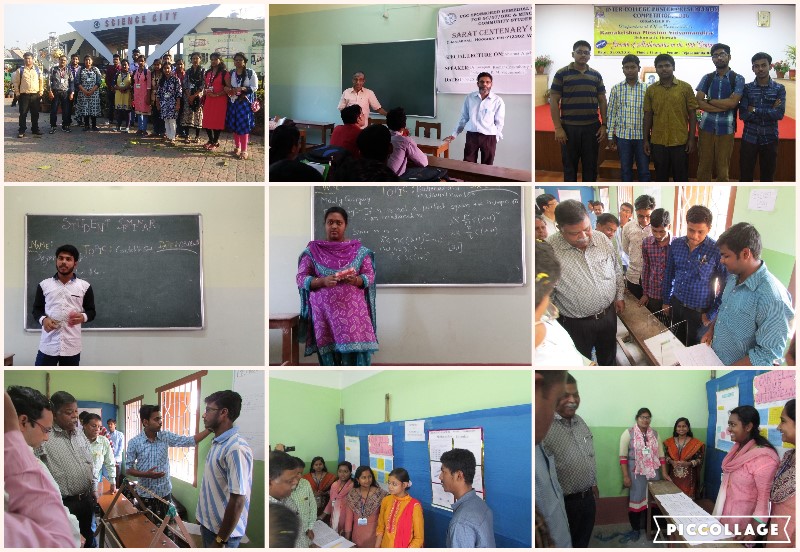 Click here for CBCS Mathematics Honours Syllabus
Click here for CBCS Mathematics General/Generic Syllabus
For others click here: http://www.buruniv.ac.in/Downloads/Syllabus/Syllabus_BSCMATH.html
Department: MATHEMATICS
Name
Dr Ujjal Kumar Mukherjee

Designation
Associate Professor
Qualification
M.Sc, Ph.D
Mobile No.
Email Id
ujjalmukherjee65@gmail.com
Profile
View Profile
---
Name
Dr Bidyut Santra

Designation
Assistant Professor
Qualification
M.Sc, Ph.D
Mobile No.
Email Id
bidyuts@sccollegednk.ac.in
Profile
View Profile
---
Name
Dr Pramit Rej

Designation
Assistant Professor
Qualification
M.Sc, Ph.D.
Mobile No.
Email Id
pramitrej@gmail.com
Profile
View Profile
---
Name
Ms Sampa Dutta

Designation
State Aided College Teacher
Qualification
M.Sc
Mobile No.
9474952835
Email Id
shampadutta03@gmail.com
Profile
View Profile
---